RAF pounds pick up truck into the ground | NewsBiscuit
See on
Scoop.it
-
enjoy yourself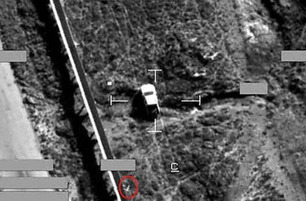 In wave after wave of laser targeted weaponry the RAF have decisively destroyed a pickup truck yesterday. 'We have strong suspicions that the truck wasn't taxed,' said an aerial reconnaissance expert, 'or maybe the owner removed the tax disc a day early. Either way, it certainly didn't look roadworthy, and almost certainly wouldn't have passed its MOT had it not been destroyed.' It is an operational objective of the Allies to remove all Islamic State vehicles that are not safe, taxed and suitably insured. 'We're cracking down on the illegal use of red diesel, too,' said one of the operational commanders.
Kenneth Weene's insight:
Too often humor (or humour) is one of the first victims of war (or police actions). Therefore, I salute this fine reportage from Great Britain.
See on newsbiscuit.com